Bobby Crutcher (or sometimes Bob Gatewood) - master funiture maker, art promoter, big game hunter, real estate magnate, pretty much your basic expert at everything. Is he more than meets the eye, or maybe quite a bit less? Just the person you need, or the last person you need? I've never met him but have had enough second hand experience to think he deserves his own web page. If you would like the full story just drop me an e-mail. - It could be the best thing you've ever done - Max@MaxKrimmel.com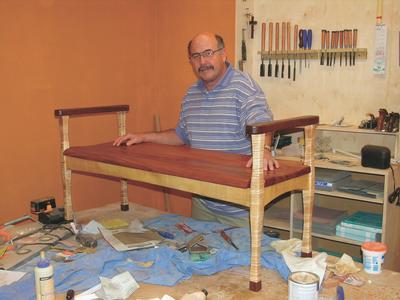 Here he is in about 2006, and here are some links you should check
http://www.oregonlive.com/printer/printer.ssf?/news/oregonian/00/07/lc_11boule09.frame - this link is dead, but I have copied the article, send me an email and I'll send it to you.
http://www.t-g.com/story/1267548.html
Bobby was in the Grand Junction, CO area, July 2010.
Bobby may be in the Bayfield CO area, Dec 2012.
Someone put up a website to expose Bobby, bobcrutcher.net but the site isn't currently active. You can check the WHOIS link here www.dawhois.com/site/bobcrutcher.net.html. I did a wayback search and found this original home page for the site.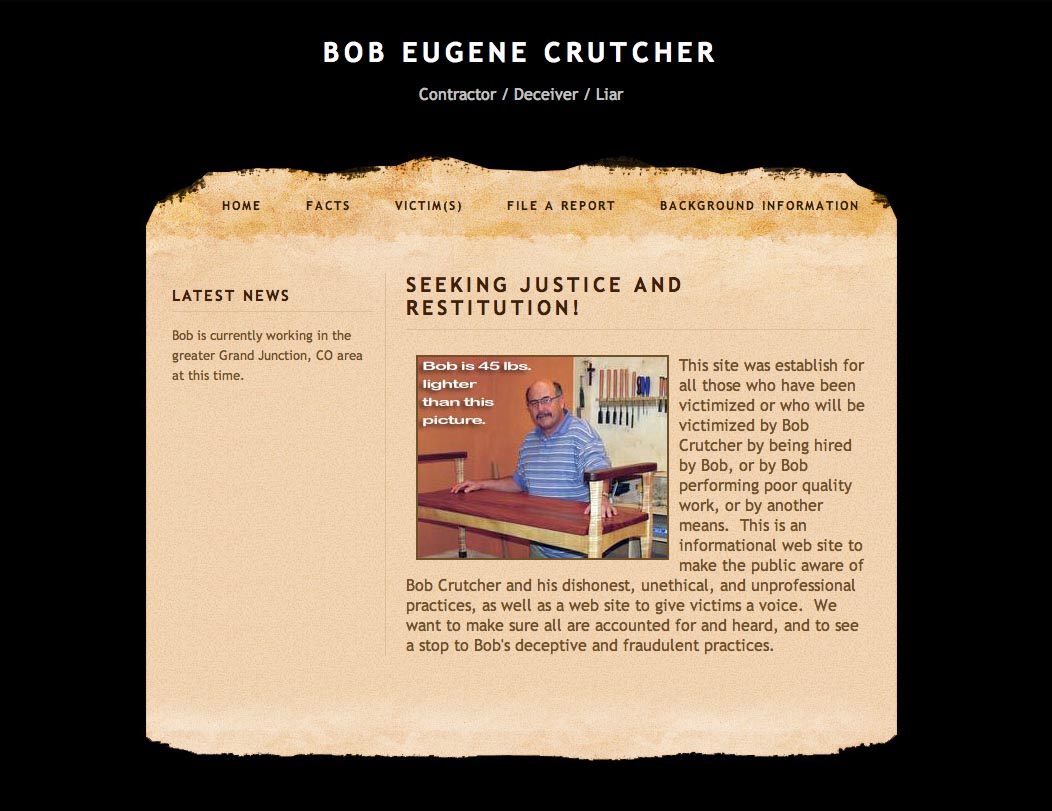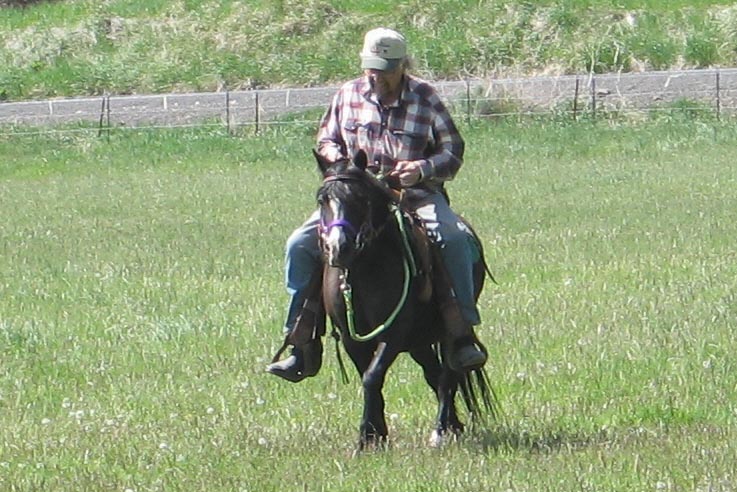 Here's Bobby as a cowboy (2012), doesn't he just look like he was born on a horse?
Too bad we don't have more pictures of him.
If you've seen him please contact me, max@maxkrimmel.com