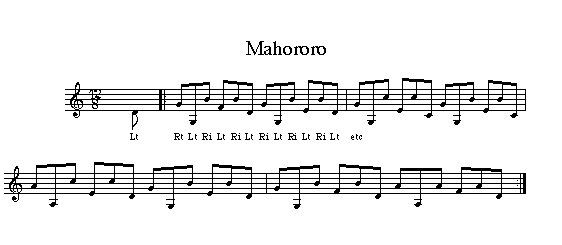 Mahororo means "Celebration" so play it that way.
This is a very basic version. Most of the versions you will hear are much more complex.
It's easy to think of each measure as 3 groups of 4 notes, and this may be useful for memorization, but be careful not to start hearing it this way. The beat is 4 groups of 3 notes.