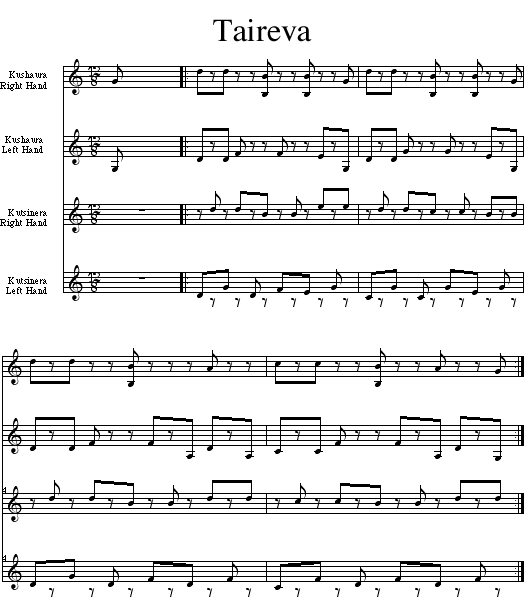 A rough translation of "Taireva" is "I told you it was so."
In this transcription the left hand is in the lower staff, right hand in the upper staff. This is another standard in the Shona repertoire.
N. B. Kutsinera: Although it may be easier to memorize this part by thinking of each measure as 3 groups of 4 notes, the beat is 4 groups of 3 notes.
---